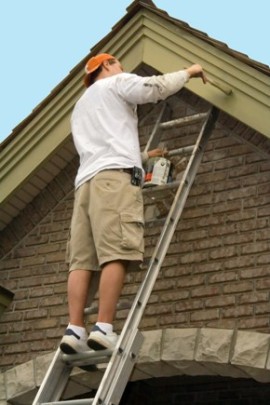 It's our pleasure to serve the residents and business community of Prospect KY with our residential and commercial painting services.
We have a history with Prospect residents and it consists of a lot of painting! We've painted homes in Lake Forest, Indian Hills, Harrods Creek, River Bluff, and Goshen. It's a wonderful community and we look forward to a bright future with lots more painting projects done there.
Contact us for a free painting estimate 502-338-8129
If it's a Prospect home that needs painting, apartment complex, condominium, or commercial location like an office or  a warehouse. We have the tools and manpower to paint it professionally in a practical and precise manner.
There are a lot of company's in Prospect that say they're professional painters. But how can you really know? Will they have the manpower and tools to complete your project on time and on budget? Will it look great when it's done? Take all of the wonder and mystery out of it by calling us today for a fast free estimate. We look forward to hearing from you!
We schedule your Prospect painting in order that your commercial company remains open.
We possess the knowledge along with experience in commercial plus conventional finishes.
We monitor every painting suppliers specs, making certain the paint finish endures.
We utilize Reduced Voc, Low Odor paints for your office buildings, or condo areas if needed.
We're completely insured to perform big commercial projects. Factories? Stores? We're insured.
We possess the skills along with staff required to complete big commercial painting projects.
We can estimate your commercial painting costs from blue prints, drawings, or plans if necessary.
We use a job supervisor for every commercial/industrial painting project in Prospect.
Call us today for a free painting estimate 502-338-8129
.
View Precision Painters Area Coverage Map in a larger map