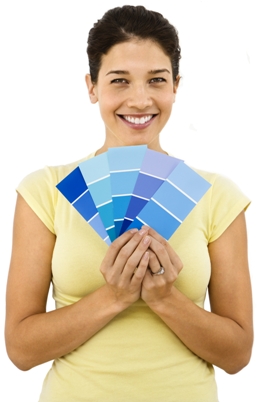 There are just no two ways about it! Getting new paint colors applied into or on your home is fun, and we enjoy doing it!
Did you know that the interior colors of your home have a direct impact on your emotional health and well being? Blues, Reds, Greens? They effect all of us differently.
Take the personal color quiz, and find out what shades and hues best fit your personality! Then give us a call.
Browse around with our color idea tools and do some virtual painting. Most of the utilities below have a save function so that you can print your colors out after you've made selections. After that just give us a call and we'll come out and put them on for you.
We bring your color ideas to life!
Spend some time with the tools!
Don't forget to print your colors when done!