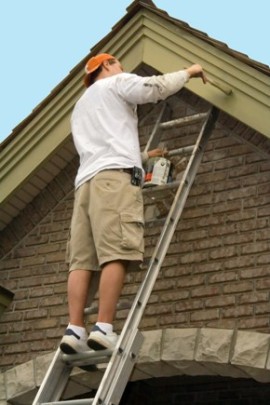 We've serviced Clarksville Indiana home and business owners with our residential and commercial painting and contracting business since we first started out back in 2006, and would like to see it continue.
If you've been looking online for a first class company for an upcoming painting project in or around Clarksville IN, we would like to have a chance to submit a bid. We're competitively priced, and prompt with our services.
Contact us for a free painting estimate 502-338-8129
Some Residential Painting Services We Offer:
Interior Painting
Exterior Painting
Pressure Washing
Deck Staining and Refinishing
Kitchen Cabinet Refinishing
Wallpaper Removal and Installation
Some Commercial Services we offer:
Factory Painting
Pipe and conduit coating
Epoxy floor refinishing
Apartment and Condominium Painting (one of our specialties)
Office and Interior Painting (low VOC when needed)
Shcools, Hospitals, other Medical Facilities
Of course we can't list all of our services here. Clarksville residents and business owners are encouraged to give us a call to discuss any upcoming painting or renovation projects in your future.
FOR A FREE ESTIMATE CALL TODAY! 502-338-8129